Sydneysiders know how wonderful it is to live in the one of the most beautiful cities in the world.
Where else on Earth boasts such wonders as Sydney Harbour, Bondi Beach, the Sydney Opera House or our mighty Harbour Bridge?
Sydney's Pests
Pest control in Sydney takes a special understanding and techniques that work elsewhere might not be what is needed here. Sydney's sub-tropical climate creates unique pest control issues for any company to deal with, such as:
termites and other wood pests thriving in our warm temperatures and high humidity
spiders, especially our infamous funnel webs that can be fatal to humans
rodents - Sydney is the most populous city in Australia and there is nothing rodents like more than a sprawling human city
cockroaches – as with rodents, cockroaches thrive in our large Harbour City
Sydney Pest Control Requires Local Knowledge
Protectant Pest Management's reliable and professional Sydney-based pest control service addresses these issues, however, in a cost-effective way that will fully protect your family, home and assets.
Our skilled pest control technicians, based right here in Sydney, are fully trained and conversant with local pest species, their habits and breeding areas. This knowledge is vital in gaining maximum effectiveness for ongoing pest control.
Another essential aspect, particular to commercial pest control, is being fully aware of Local and State regulations, especially when it comes to Sydney businesses such as office buildings, health care providers and schools. Our technicians undergo constant training, not only in pest control techniques, but also how local legislation effects the process and what special care needs to be taken in each particular location.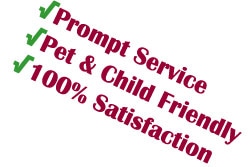 What Does PPM Pest Control Provide?
Our qualified pest control technicians will visit your Sydney-based home or property and provide you with effective advice and a pest control solution tailored to your particular situation.
Before undertaking any treatments, our technicians will conduct a thorough assessment of your particular pest control problem, consult with you about treatment action and when treatment is completed, explain what has been done along with any other remedial actions that you should undertake.
Effective pest control in Sydney is about being proactive rather than reactive. We deal with the source of the problem, rather than just a remedial quick-fix. So if you need residential or commercial pest control anywhere from Bondi Beach to Penrith or from Campbelltown to Manly, Protectant Pest Management has got you covered.
Call us today for a free quote.
Don't forget about our valued customer discount.
Pensioners, remember to mention our special pensioner rates.

Other than the common Sydney pests we have mentioned above, these are the other pests that we typically treat for in and around Sydney.
We treat the roof void internally. We treat eaves, guttering, downpipes, around windows and door frames, attached pergolas and garages.
Additional treatments around fences, pools rockeries, cubbies, etc. can be added as an additional element quoted by the technician on the day.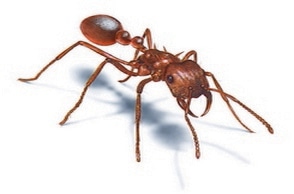 We try to locate nesting sites close to the house and treat them. We do an external treatment around the base of the house and into the weepholes (if applicable).
We treat the roof void and use gel and baits internally.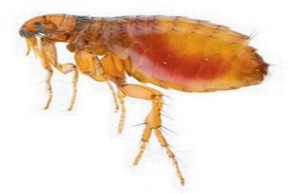 We will ask you to vacuum carpeting and empty contents into a bin, mow long grass, wash or treat pet bedding and make sure pet are on a flea program. We do an internal treatment to carpet areas and an external treatment to areas where the animals frequent.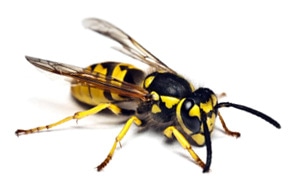 Our specially trained technicians will identify the specific species of wasp and treat accordingly. We try to locate nesting sites close to the house and treat them.
Treatments will be customised to ensure effective control of the wasps according to their species and nest locations.
The Best Pest Control Sydney Can Get!