Experienced & Effective Termite Control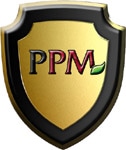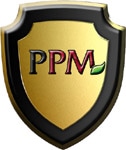 Protectant Pest Management has more than 30 years experience in both domestic and commercial termite protection services. Not only can we provide you with a comprehensive termite inspection report on the status of termite and timber pests in your home, but we can also effectively treat the infested building and develop a plan of action to address how the property can be protected going into the future.
Our skilled termite control technicians are fully trained and conversant with termite species, their habits and breeding areas. This knowledge is vital to gain maximum effectiveness and continuing termite control and protection.
If termites have been found in your home PPM will work with you to determine the best course of action to not only deal with the current situation, but also to ensure that your property is protected in the future from further termite attack.
Signs Of A Termite Control Problem
- Cracked paint or paint that appears to be bubbling up from the wall
- Strange signs of mud around plasterwork
- If you are easily able to leave dents in walls or skirting boards when cleaning or vacuuming
- Discarded wings found about your home
What Should You Do If You See Signs Of A Termite Control Problem?
- If you suspect you have termites, do not spray or otherwise disturb the termites in any way. If you happen to create a hole in the wall and expose the termites to light, immediately cover the hole up. If termites are disturbed they will move to another area of your home
- Call PPM immediately for a termite inspection. We will determine the extent of your termite problem and start a treatment designed specifically for your situation
Tips For Preventing Termite Control Problems
- Be sure to have regular termite inspections. For structures below the Tropic of Capricorn this should be conducted at least once a year, twice a year for above
- Fix any plumbing problems that exist in your home. Termites need water to survive so you need to keep your home dry
- Related to this, make sure that your guttering isn't leaking and is delivering water away from the foundation of your home
- Avoid gardens against the walls of your home as these will hold moisture close to it
It is always better to act quickly rather than wait.
Call us today for a free quote.
Don't forget about our valued customer discount.
Pensioners, remember to mention our special pensioner rates.