Pest Management News From PPM - January, 2014
Check back here regularly for the latest news and updates from Protectant Pest Management
This month's focus is aimed at PPM's Termigreen Termite Barrier.
The Termigreen™ Termite Barrier System is a specialised termite resistant impregnated polyester fabric (polymer) termite barrier system.
The Termigreen™ termite management system offered for installation on your projects will provide "whole of building protection against concealed entry by subterranean termites into the structure" as per the Australian Standards code AS3660.1 of 2000 and the total system complies with the requirements of the BCA and the Queensland amendments related to termite barrier systems.
Constructed from durable geotextile strengthened by the impregnation with a patented termite resistant bonding agent.
Termites are

repelled

and

killed

.
50+ years durability.
No other system offers all these benefits.
Complete coverage of cavity area.
Flexibility for all construction methods.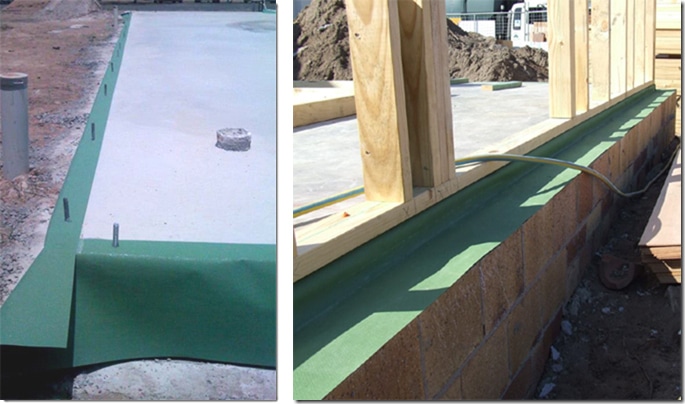 How do you and your clients benefit when you choose the Termigreen™ termite barrier system?
A barrier system supplied, installed and warranted by one company and tailored to suit your individual requirements.
A range of systems that hold a CodeMark Certificate of Conformity under the JAS-ANZ Quality management system.
Quality, patented products with outstanding durability.
A support system that combines installers and technical management to ensure minimal disruption to your building schedule.
Backed by a full service Pest Management Division.
This gives you a unique barrier system without compromise!
For more information on our range of termite barriers click here.